Rev. Tamekeyo House-Griffin, Executive Assistant to the Pastor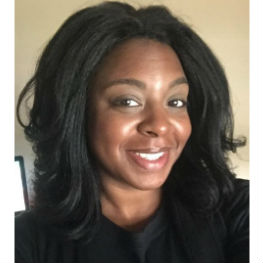 Reverend House-Griffin accepted her call to ministry in 1998 and took on the ministry assignment of being a mentor and teacher. God planted a desire in her heart to encourage young people in the LORD and empower them to pursue greatness. She began preaching in 2003 and currently serves as an Associate Minister under Pastor Richard D. House at Shiloh M.B. Church-Lockport, IL. Tamekeyo has dedicated the last 10 years of her life ministering to the youth.


Over the years she served as Performance Coordinator in the Youth Music Department at First Church of Florissant in Florissant, MO; as Educator for Amplified Youth Development reaching 3,000 youth in Du Page & Will Counties, taught for the Wilson & Clark Initiative based in Chicago targeting high-risk youth and supported numerous community outreach programs. In April 2012 with the help and support of her leadership team, Tamekeyo launched ARISE! Young Adult Ministry at Shiloh.

Tamekeyo received her B.S. in Marketing at Alabama A&M University, Post Bachelors in Contract Management at Saint Louis University while working in Aerospace for The Boeing Company and her Masters of Education at National-Louis University. Reverend Tamekeyo began her Doctorate of Theological Studies at Midwest Theological Institute of Indiana and is currently continuing her education at Northern Seminary in Lombard, IL. Reverend House-Griffin continues to pursue her call to worldwide evangelism fulfilling her commission to serve God's people as He prepares the Body of Christ to conquer in His name.

Reverend House-Griffin is married to Sinatra F. Griffin of Chicago, IL. The Griffins reside in the Joliet area with their precious daughter Omega Brielle.