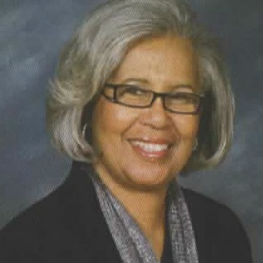 Marilyn E. Hawkins Merrell was born the youngest of 4 children in Youngstown, Ohio to very loving, Christian parents. She attended Pilgrim Baptist Church in Struthers, Ohio and gave her life to Christ in May 1966. She remembers the "white cloud" that surrounded her as she sat in the chair in front of the communion table. A cloud she now understands was the "Glory of God". She was baptized By Rev. I.D. Spencer in July 1966, sang in the junior choir, served as the youth secretary of the Sunday School for many years and participated in the Baptist Youth Fellowship at the State and National Baptist conventions. She won the oratorical contest at the state convention in 1966 and sang in the western Ohio, eastern Pennsylvania and northern West Virginia community choir that made an album in 1967.
Marilyn graduated from Youngstown State University with a Degree in Nursing and continues to work in her field as a RN case manager; helping people to learn how to live healthier lives. Looking back, she sees how God has used her gift of teaching throughout her professional career. She was married to a supportive, loving and Christian husband (a Lockport native) who transitioned home to be with the Lord in January, 2017. One month later their oldest daughter made her transition home as well. She has 4 living children now and 10 grandchildren. Supporting her husband leaving the Marine Corps after many years of service, the family moved from Virginia to a very small town in Indiana; all in God's plan for her life. While in Indiana, the family worshipped and grew spiritually at New Life Christian and World Outreach Center under the leadership of Pastors John B and Debbie Lowe. A hunger was unleashed for the presence and Glory of God, revelation of his Word and the Gifts of the Holy Spirit. God satisfied all and began to stir her heart toward ministry.
In 1995, God moved the family to Joliet and Marilyn joined Shiloh Missionary Baptist Church (her husband's home church). In 1997, she announced her call to ministry to Pastor Richard D. House and was licensed by him on 12/31/1999. She was later ordained by Pastor House on 9/15/2013. Her Ministry platform is to encourage the Body of Christ to believe God's Word, exercise their faith and to encourage the Women of God to become all they can be in and thru Christ Jesus. Marilyn utilizes her gifts at Shiloh by serving as an Associate Minister, teaching Sunday School weekly and serving on the Greeters ministry. Two of her favorite Scriptures are Jeremiah 29:11 and Isaiah 55:8-11.