Will County Board District 10 Election
November 25, 2019
Hello Shiloh Family, I need your help to get me put on the ballot for the Will County Board District 10, The westside of Joliet and Plainfield. The preliminary election is March 17, 2020 and the General Election is Nov. 3, 2020. I will have a table set up after service the next two weeks and will answer any questions you may have as well as a map on the coverage for district 10.
You must be a registered voter and live in my district to sign the ballot.
Thank you in Advance

Natalie Coleman.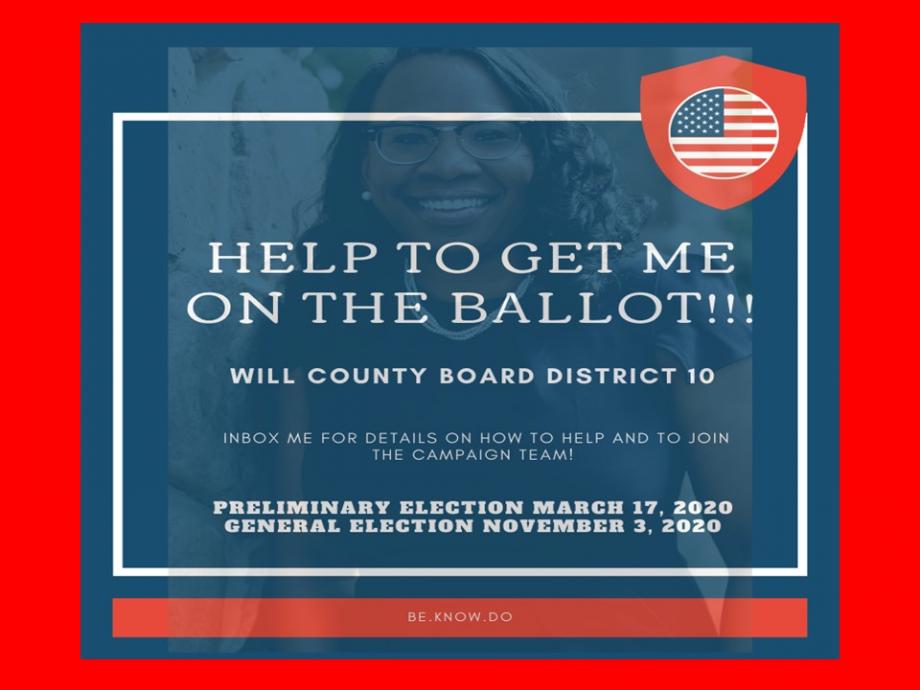 Back